Used 2004 Tadano ATF 1000XL-2 for sale
Alberta Crane Service Ltd is proud to present the 2004 Tadano ATF 1000XL-2 for sale. This equipment is currently listed in Very Good condition. The 2004 Tadano ATF 1000XL-2 is classified as a All Terrain Cranes. This Tadano comes with 159' of boom , and 52' of jib.
category
All Terrain Cranes
Additional Information
2004 TADANO ATF 1000XL-2 Tadano- Faun,100 ton capacity, all-terrain crane,8x8x8, Mercedes-Benz OM904LA 4 cyl upper, A/C, rooster sheave, Faun 70 ton 5 sheave block, 159 ft 6 sec boom, 29 ft - 52 ft swing away extendable jib, anti two-block, Faun LMI, Mercedes-Benz OM501LA 6 cyl lower, ZF AS Tronic A/T, 525/80R25, plumbed for boom dolly, cwt, boom dolly, dollies can carry counterweight, good paint, good cosmetics, current certification. 113952KMS, Upper Hours:11,500 PLEASE CALL OR EMAIL FOR MORE INFORMATION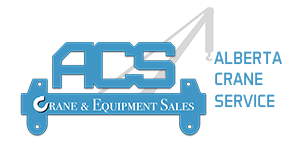 Founded in 2013, Alberta Crane Service Ltd. has quickly become well-known and respected in the heavy equipment industry. Located in Edmonton, Alberta, Canada, Alberta Crane Service Ltd. is a proudly Canadian owned and operated company providing you with over 38 years experience in the crane industry. With our cranes located worldwide, we are proud to offer our customers with a service and professionalism that cannot be matched. We specialize in buying and selling cranes all over the globe.