Used 2007 Liebherr LTM 1500-8.1 for sale
Alberta Crane Service Ltd is proud to present the 2007 Liebherr LTM 1500-8.1 for sale. This equipment is currently listed in Very Good condition. The 2007 Liebherr LTM 1500-8.1 is classified as a All Terrain Cranes. This Liebherr comes with 276' of boom , and 298' of jib.
category
All Terrain Cranes
Additional Information
2007 LIEBHERR LTM1500-8.1 MAIN BOOM: 53' - 276' & 53- 164' LUFFING JIB: 298' ATTACHMENT PARTS FOR FIXED MOUNTING OF THE LATTICE TYPE LUFFING JIB HYDRAULIC OFFSET OF THE FIXED JIB OR THE ASSEMBLY JIB HEAD SECTION 3,5 M TO USE THE FIXED JIB AS ASSEMBLY JIB 11.5' EXTENSION OF TELESCOPIC BOOM 46' WINCHES: 3X HOIST GEAR FOR CONTROL OF THE LUFFING JIB Y-TYPE GUYED TELESCOPC BOOM HOOK BLOCKS: 3 SHEAVE, SITER HOOK & 1 INGLE SHEAVE SINGLE HOOK ROOSTER SHEAVE TIRES: 20.5 R 25 REMOVABLE BOOM CALL OR EMAIL FOR MORE INFORMATION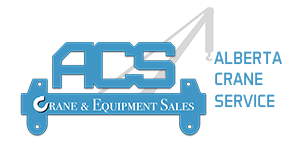 Founded in 2013, Alberta Crane Service Ltd. has quickly become well-known and respected in the heavy equipment industry. Located in Edmonton, Alberta, Canada, Alberta Crane Service Ltd. is a proudly Canadian owned and operated company providing you with over 38 years experience in the crane industry. With our cranes located worldwide, we are proud to offer our customers with a service and professionalism that cannot be matched. We specialize in buying and selling cranes all over the globe.