Used 2015 Tadano GR-550XL for sale
Alberta Crane Service Ltd is proud to present the 2015 Tadano GR-550XL for sale. This equipment is currently listed in Excellent condition. The 2015 Tadano GR-550XL is classified as a Rough Terrain Cranes. This Tadano comes with 114' of boom , and 50' of jib.
category
Rough Terrain Cranes
Additional Information
2015 TADANO GR550XL ROUGH TERAIN CRANE (55 US TON) MAIN BOOM: 35.1 FT- 113.9 FT BOOM EXTENSION: 28.9 FT - 50 FT The Tadano GR-550XL provides a maximum lift capacity of 50t / 55 USt and a maximum lift height of 50.3m / 165 ft. Standard features include HELLO-NET, a telematics system that supports crane management with details on operational status, position, and maintenance. It also features the AML-C system, which detects the extension width of outriggers at all four corners to offer maximum area work value. The system monitors fuel consumption during crane operations and idling; while traveling, it allows operators to optimize fuel efficiency while reducing emissions and noise levels. The ECO Mode system controls maximum engine speed, helping to reduce fuel consumption up to 40%. PLEASE CALL OR EMAIL FOR MORE INFORMATION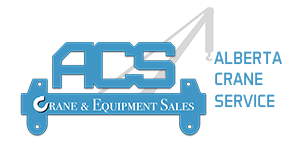 Founded in 2013, Alberta Crane Service Ltd. has quickly become well-known and respected in the heavy equipment industry. Located in Edmonton, Alberta, Canada, Alberta Crane Service Ltd. is a proudly Canadian owned and operated company providing you with over 38 years experience in the crane industry. With our cranes located worldwide, we are proud to offer our customers with a service and professionalism that cannot be matched. We specialize in buying and selling cranes all over the globe.