Used 2009 Grove TMS9000E for sale
Alberta Crane Service Ltd is proud to present the 2009 Grove TMS9000E for sale. This equipment is currently listed in Good condition. The 2009 Grove TMS9000E is classified as a Truck Mounted Telescopic Boom Cranes. This Grove comes with 142' of boom , and 56' of jib.
category
Truck Mounted Telescopic Boom Cranes
Additional Information
5 SECTION FULL POWER MEGAFORM BOOM (36' - 142') SWING-AWAY JIB: 33' - 56' TWIN LOCK BOOM PINNING SYSTEM TILTABLE CAB HYDRAULIC OFFSETTABLE JIB CUMMINS ISM 450HP, 6 CYLINDER TURBO CHARGED AFTER COOLED ENGINE BRAND NEW MAX 48,500 LB (21,300 KG) COUNTERWEIGHT WITH HYDRAULIC REMOVAL SYSTEM COUNTERWEIGHT REMOVAL CONTROLLED FROM SUPERSTRUCTURE CAB RECENT CERTIFICATION THIS CRANE IS STILL ON THE FLEET AND WORKS DAILY WITH REGULAR MAINTENANCE LOWER HOURS: 13,500 MILEAGE: 122,171 MILES NEW ENGINE, CLUTCH, FLY WHEEL, RAD, @ 13,000 HOURS BRAND NEW FRONT END ALL DONE A MONTH AGO PLEASE CALL OR EMAIL FOR MORE INFORMATION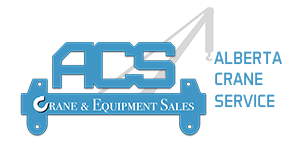 Founded in 2013, Alberta Crane Service Ltd. has quickly become well-known and respected in the heavy equipment industry. Located in Edmonton, Alberta, Canada, Alberta Crane Service Ltd. is a proudly Canadian owned and operated company providing you with over 38 years experience in the crane industry. With our cranes located worldwide, we are proud to offer our customers with a service and professionalism that cannot be matched. We specialize in buying and selling cranes all over the globe.