Crane & Equipment Services
Alberta Crane Service Ltd. has a vast inventory of used cranes and heavy equipment for sale, with stock located in the United States, Canada and Europe.
Our inventory is always up to date to best serve you with all your used equipment needs. Our inventory ranges from All Terrain Cranes, truck mounts, carry decks & other various crane parts like counter weights, maxxers, boom & jib attachments.
Did you know?
The cost of a new crane or piece of heavy equipment is significant. The price tag is often out of reach for small and medium-sized businesses. Buying used cranes, attachments or other equipment can be a great alternative. Buying used heavy equipment has several benefits that are worth considering. It provides an opportunity to save money, and it also offers the chance to invest in equipment that is generally well maintained. Alberta Crane Service has varying stock from Liebherr all-terrain cranes and crawler cranes, Tadano RTs to Grove and Linkbelt truck mount cranes.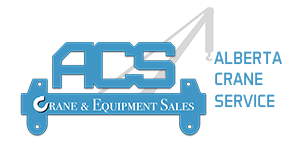 also provides a variety of other services to help your business
Crane Appraisals

Fleet Evaulations
Contact our team with your fleets information and have your equipment evaluated today!